Earn Money With Your Adobe After Effects Skills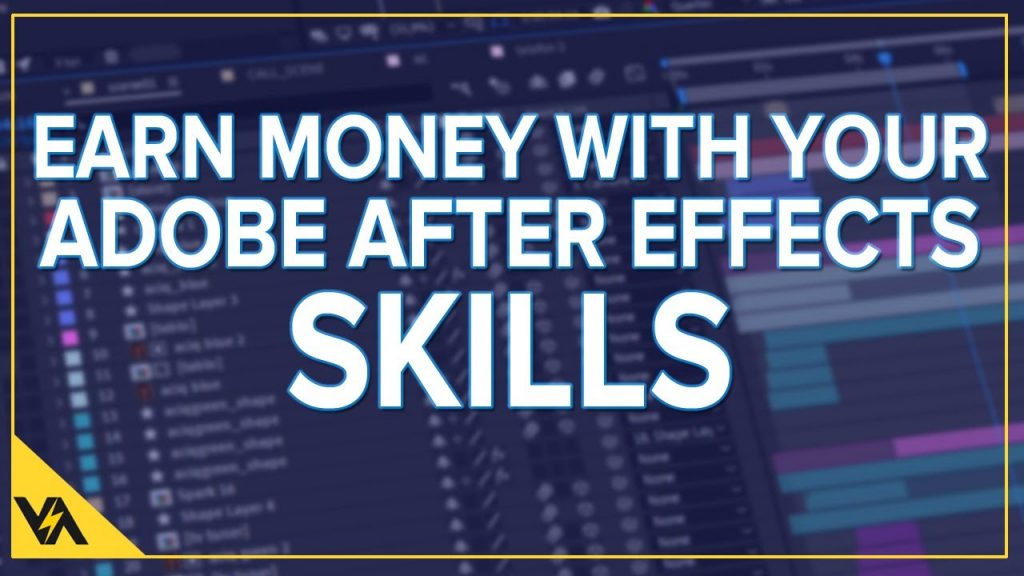 Hello friends. I'm here with new video. I thought that I had to make an interesting video for you based on 10 years of experience.They are both interesting and useful.In this video I'll talk about how can we get money after learning After Effects program.Subject is based on my experience, so this video isn't a rule, a solution or a way.It is experience of CG artist in 10 years.Let's start from begin. Let's assume that we know After Effects program well and it is time to get money. Very nice! Firstly we have to make a good portfolio for ourselves.We can make free animation advertisements for our around companies for to get portfolios.If there is not a company then we can gift to the new companies with giving them animation.Trust me this advertisement animation will be unexpected gift for them and they'll use it.And then you can put it to your portfolio.There is a question, how can we make portfolio then?I'll make a video about it later.For now you can use Behance site as your portfolio.It is free and easy.You can also find client from there.Whatever, let's back to our subject.We have already 1 animation portfolio.But it isn't enough,we should have minimum 10 animation videos.Why 10 animation videos? Because the company who searches animation advertisement will join your portfolio and with looking at your animation videos will like one of them. And then he'll say he wants an animation video similar that he like.So that's why you have to make more animation video sorts.Guys, with increasing number of videos and sorts you'll get new clients.Don't forget, quality is important and that 10 examples should be very good and attractive. Otherwise you can't get attention any of clients.
The next way to get money is stock sites – For example, Envato, Shutterstock, MotionElements, MotionArray, Pond5 and many sites like these stock sites. You'll make a teamplate about any subject with your After Effects abilities and you'll put it to stock site.At this time client will see that template and if it is useful for him, then he'll purchase it. The best thing of this work is you don't confront with client. I mean, you don't have to make client to love anything or you don't have to spend your time to client. Client looks at your templates and buys it. That's how it is easy. Don't forget that there are many persons getting millions with selling these types of templates in stock sites. Why aren't you one of them? They don't have 3 heads, 8 legs and tail?
Change your knowledge to money – you can increase your money with making courses in education platforms like udemy,skillshare. For example, if you make good motion design in After Effects, you can make it as a lesson and share it in udemy. So, who wants to learn motion design then they purchase your course and you are being a teacher, there is a difference.It doesn't happen in real, it is in virtual.If you look at After Effects courses in Udemy platform then you'll see there are many humans that selling courses and gaining money.
Make cartoons on youtube – yes, you are right.With opening a youtube channel and making cartoons you can upload them on youtube.This can be for both children and olds.If you search it on youtube then you can see channels that having millions subscribers with cartoons and they gain money very nice.You can also make an awesome animation with your own characters that based on your scripts in After Effects. If you have interesting scenarios then you should animate them and show to people.If people like your animations then they'll be your loyal subscribers. Dear friends, if you love these types of videos then like video. I'll try to make many videos like this one. Don't forget to subscribe channel. Trust me, your likes and your pleasant comments give me motivate. Have a nice day all!